Essential Steps for Preparing Your Home for Guests
Welcoming guests into your home is a wonderful opportunity to showcase your hospitality and create lasting memories. However, preparing your home for visitors requires careful planning and attention to detail. In this guide, we'll walk you through essential steps to ensure your home is ready to receive guests with open arms and provide them with a comfortable and enjoyable stay.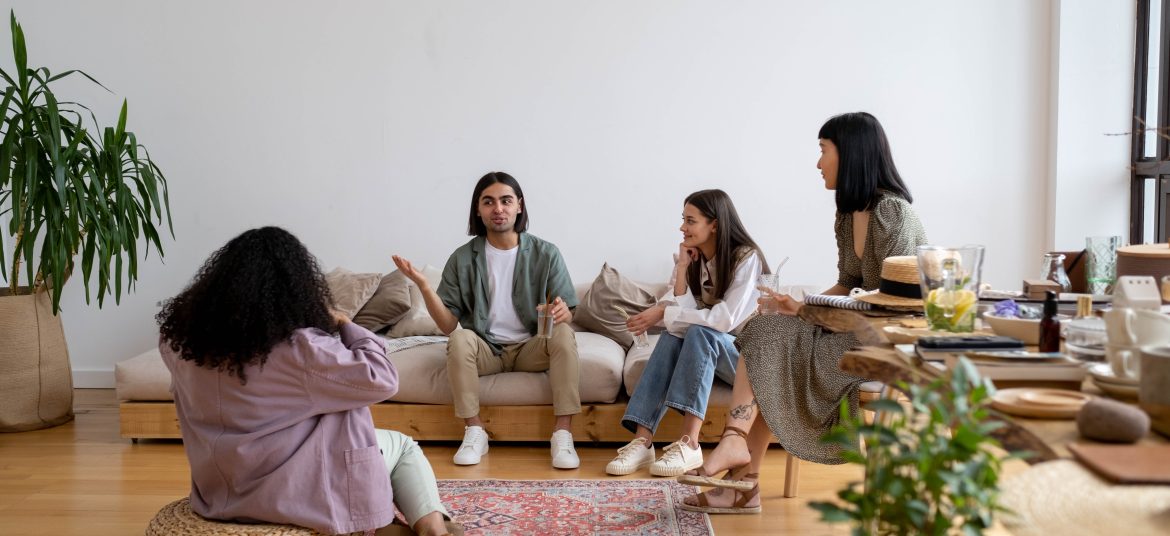 Preparing your home for guests involves more than just tidying up. Follow these essential steps to make your guests feel at home:
Step 1. Declutter and Organize
Begin by decluttering common areas and guest spaces. Clear surfaces and put away items that may create visual chaos.
Step 2. Thorough Cleaning
Give your home a thorough cleaning, paying attention to high-traffic areas, bathrooms, and guest bedrooms. Dust, vacuum, mop, and ensure surfaces are sparkling clean.
Step 3. Fresh Linens and Bedding
Prepare comfortable and fresh linens for guest beds. Ensure pillows, blankets, and sheets are clean and inviting.
Step 4. Thoughtful Guest Bedroom Touches
Add thoughtful touches to the guest bedroom, such as a vase of flowers, a stack of magazines, and extra blankets for added comfort.
Step 5. Bathroom Essentials
Stock guest bathrooms with essentials like clean towels, toiletries, and a waste bin. Ensure the bathroom is clean and well-ventilated.
Create a welcoming first impression by decluttering the entryway. Provide a designated space for guests to hang coats and store shoes.
Step 7. Cozy Living Spaces
Arrange living areas with comfort in mind. Fluff pillows, lay out cozy throws, and create an inviting atmosphere for relaxation.
Step 8. Ambiance and Lighting
Set the mood with soft lighting, scented candles, or a pleasant aroma diffuser. Create a cozy and inviting ambiance throughout your home.
Step 9. Functional Kitchen
Ensure your kitchen is guest-ready by cleaning countertops, organizing utensils, and stocking essential items for meal preparation.
Step 10. Dining Area Readiness
If you're hosting meals, set the dining table with clean and matching tableware. Consider a centerpiece for added visual appeal.
Check smoke detectors, carbon monoxide alarms, and fire extinguishers to ensure your home is safe for guests.
Step 12. Internet Access and Charging Stations
Provide Wi-Fi information and designated charging stations for electronic devices to keep your guests connected.
Step 13. Local Recommendations
Prepare a list of local attractions, restaurants, and activities to help your guests make the most of their visit.
If you have young guests, ensure your home is child-friendly. Remove hazards and provide entertainment options for kids.
Step 15. Pet Considerations
If you have pets, make sure they are well-groomed and their belongings are organized. Inform guests of any pet allergies.
Step 16. Personal Touches
Add personal touches that reflect your hospitality, such as a handwritten welcome note or a basket of snacks and beverages.
Step 17. Check HVAC Systems
Ensure your home is at a comfortable temperature for your guests by checking the heating and cooling systems.
If you have outdoor areas, such as a patio or garden, ensure they are clean and inviting for your guests to enjoy.
Step 19. Privacy and Space
Respect your guests' privacy by providing ample space and areas where they can relax and unwind.
Once your home is guest-ready, take a moment to relax and enjoy the anticipation of spending time with your visitors.
FAQs: Frequently Asked Questions
Q: How far in advance should I prepare for guests?
A: Start preparing at least a week before your guests arrive to ensure you have enough time for cleaning and arranging.
Q: Should I ask my guests about their preferences?
A: Communicating with your guests about their preferences, such as dietary restrictions or sleeping arrangements, can help you better accommodate them.
Q: How can I make my home kid-friendly for guests with children?
A: Remove fragile items and hazards, provide childproofing measures, and offer entertainment options like board games or toys.
Q: Should I provide meals for my guests?
A: It's a thoughtful gesture to offer meals or snacks, but you can also ask your guests if they have any dietary preferences or restrictions.
Q: What should I do if my guests have allergies?
A: Take steps to minimize allergens, such as using hypoallergenic bedding and ensuring a clean and dust-free environment.
Q: Is it necessary to give my guests a tour of the house?
A: Offering a brief tour of the house upon arrival can help your guests feel more comfortable and familiar with the layout.
Preparing your home for guests is an act of hospitality that creates a welcoming and comfortable atmosphere. By following these essential steps, you can ensure your guests have a memorable and enjoyable stay in your thoughtfully prepared space.