Sydney's Best and Professional
home cleaning services
Maintaining a clean and organized home can be a challenging task, especially for busy individuals or families with demanding schedules. Spot-oh Cleaning services in Sydney offer a convenient and efficient solution to this problem. By hiring our professional cleaners, you can free up your time and enjoy a spotless living space.
The Importance of a Clean Home
A clean home is not just aesthetically pleasing; it also promotes a healthy and comfortable living environment. Regular cleaning helps eliminate dust, allergens, and bacteria, reducing the risk of respiratory problems and allergies. Moreover, a clean home enhances mental well-being by reducing stress and promoting relaxation.
Types of Cleaning Services in Sydney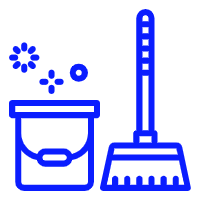 Regular cleaning services involve routine tasks such as dusting, vacuuming, mopping, and bathroom and kitchen cleaning. These services are typically scheduled on a weekly, bi-weekly, or monthly basis, depending on your preferences and needs.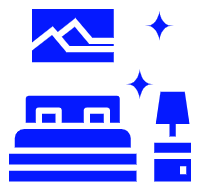 Deep cleaning services focus on intensive cleaning of every nook and cranny in your home. This includes cleaning hard-to-reach areas, such as behind appliances, inside cabinets, and underneath furniture. Deep cleaning is recommended for those who want to give their home a thorough clean or for spring cleaning.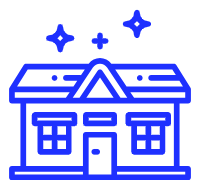 Move-in/Move-out Cleaning
Move-in or move-out cleaning services are designed for individuals who are relocating. These services ensure that your new home is clean and welcoming before you move in or that you leave your previous residence in top condition. Move-in/move-out cleaning often includes deep cleaning tasks and can be customized to meet your specific requirements.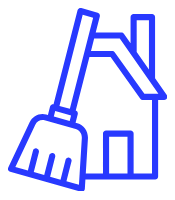 Post-Construction Cleaning
After completing a renovation or construction project, your home may be left with dust, debris, and construction residues. Post-construction cleaning services specialize in removing these materials and restoring cleanliness to your home. They include cleaning surfaces, removing paint stains, and eliminating any leftover construction materials.
Why choose Spot-Oh Cleaning Services Sydney?
One of the primary benefits of hiring professional cleaning services is the time it saves. Instead of spending hours cleaning your home, you can focus on other priorities or simply relax and enjoy your free time.
Cleaning professionals are trained in various cleaning techniques and have the necessary experience to tackle different types of cleaning tasks efficiently. They know the best cleaning methods, products, and equipment to use for each specific cleaning requirement.
Consistent Cleaning Standards
With professional cleaning services, you can expect consistent and high-quality results. Cleaning companies strive to maintain their reputation and customer satisfaction by ensuring that every cleaning session meets or exceeds your expectations.
Access to Specialized Equipment and Products
Professional cleaners have access to advanced cleaning equipment and products that are not readily available to the average homeowner. They use industry-grade tools and environmentally friendly cleaning agents to achieve optimal cleanliness and hygiene.
How does Spot-oh Sydney home cleaning service work?
What is the process for our home cleaning service in Inner West Sydney? Arranging for our Inner West Sydney home cleaning service is incredibly simple! We have expertise in serving the Inner West Sydney area, so all you need to do is make an online booking for a cleaner, which takes less than 60 seconds. Once you've done that, we'll handle all the arrangements while you unwind and attend to more significant matters.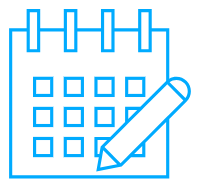 Effortlessly book a home cleaner online in less than 60 seconds.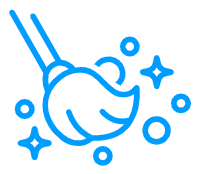 Our reliable and carefully selected cleaner will take care of cleaning your home.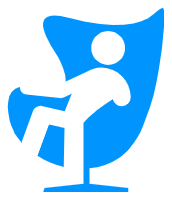 Sit back, unwind, and enjoy your extra free time.
Here's What Some of Our Happy Costumers Say
Experience the exceptional quality of our cleaning service in Sydney today, guaranteeing a flawlessly clean environment that will undoubtedly leave you thoroughly satisfied.
Frequently Asked Questions (FAQs)
1. Can I schedule cleaning services on a specific day and time?
Most cleaning companies offer flexible scheduling options. You can discuss your preferred day and time with the cleaning service and find a suitable arrangement that fits your schedule.
2. Are the cleaning products used by professionals safe?
Professional cleaning companies prioritize the safety of their clients and the environment. They use safe and eco-friendly cleaning products that are effective in removing dirt and maintaining a clean and healthy home.
3. Do I need to be home during the cleaning service?
It is not necessary for you to be home during the cleaning service. Many homeowners provide access to their homes by providing a key or code to the cleaning company. However, if you prefer to be present during the cleaning, you can discuss this with the company in advance.
4. How long does a typical cleaning session take?
The duration of a cleaning session depends on various factors, such as the size of your home, the type of service requested, and the level of cleaning required. The cleaning company can provide an estimate of the time required based on these factors.
5. What happens if something gets damaged during the cleaning process?
Reputable cleaning companies have insurance coverage to handle such situations. In the event of accidental damage, the company will take responsibility for repairing or replacing the damaged item.